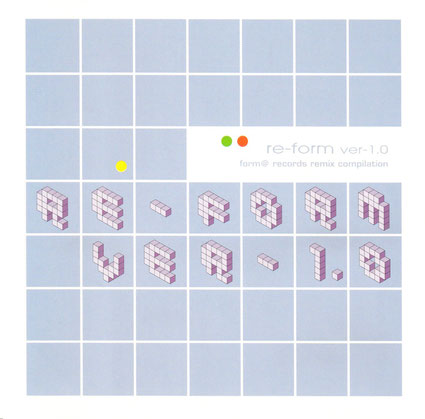 A track produced for the FORM@ RECORDS remix album "re-form ver-1.0" and not recorded on the CD. An extremely rare track that was released only on the CD attached to the Japanese club music magazine "GROOVE".
A track remixed by Tek Of 606, also known as Missing Project, Yuji TEHCNOuchi, etc., from "Green Tectonics" provided by VIRGO's alias Fossil to "ART FORM 2".
Available only on Bandcamp.
----
[Japanese]
サウンド&レコーディングマガジンの別冊として刊行されていたクラブ向け雑誌「GROOVE」2001年1月号付属CDにのみ収録されていたFossilの「Green Tectnics」のTek Of 606リミックスを発掘。リミックスアルバム「re-form ver-1.0」には収録されなかった激レアトラック。
原曲は「ART FORM 2」にVirgo Remixとして収録された曲です。FORM@ RECORDSのクオリティを超えたハウストラック。
Bandcampで公開中です。